A pallet is the structural foundation of a unit load, which allows handling and storage efficiencies. Goods or shipping containers are often placed on a pallet secured with strapping, stretch wrap or shrink wrap and shipped.
Euro Pallet:
Increase in international trade is a major concern due to threat of harmful invasive species entering in to a new area. The agricultural commodities are always subjected to through plant quarantine inspection, where as the solid wood packing material (SWPM) used for packing the non agricultural commodities, i.e machineries, computers, vehicles, etc. escapes the attention, specifically these harmful invasive alien species have been detected on SWPM, that accompanies shipments in international trade.
Pine wood Pallet:
We are successfully ranked amongst the top manufacturers and suppliers of Pine Wood Pallets. These are manufactured using fine grade wood and sophisticated technology. We are associated with most reliable vendors for procurement of high grade wood. These pallets are used for export of grains, perishable commodities, food items, pulses, jumbo bags for exports are also using pallets, chemical bags, caustic soda bags, ground nut bags, cattle feed bags, dairy products, caster products, fertilizers, plastic products, barrels. We also supply customized pallets.
Hard wood Pallet:
Hard wood is nothing but wood available from trees like neem trees, bubble trees, tamarind trees, nilgiri trees, etc. It is locally available in India
Chemical Pallets(CP1 to CP9 Pallet):
UK Industrial Pallets supply and purchase the following types of reconditioned Chemical pallets.Chemical industry pallets are manufactured to 9 specifications (CP1 – CP9)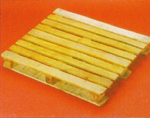 Pallet Reference:
CP1 4 Way Pallet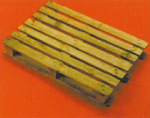 Pallet Reference:
CP2 4 Way Pallet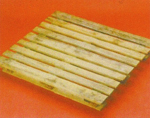 Pallet Reference:
CP3 4 Way Pallet
Pallet Reference:
CP4 4 Way Pallet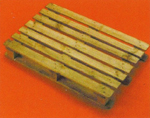 Pallet Reference:
CP5 4 Way Pallet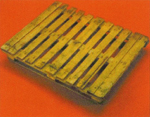 Pallet Reference:
CP6 4 Way Pallet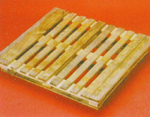 Pallet Reference:
CP7 4 Way Pallet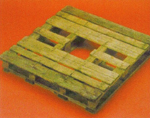 Pallet Reference:
CP8 4 Way Pallet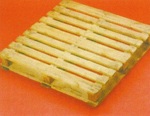 Pallet Reference:
CP9 4 Way Pallet